CUM A FOST IN TABARA DE MOUNTAIN BIKE MTB SKILLS AND BOOT CAMP LEVEL 1 NOIEMBRIE 2020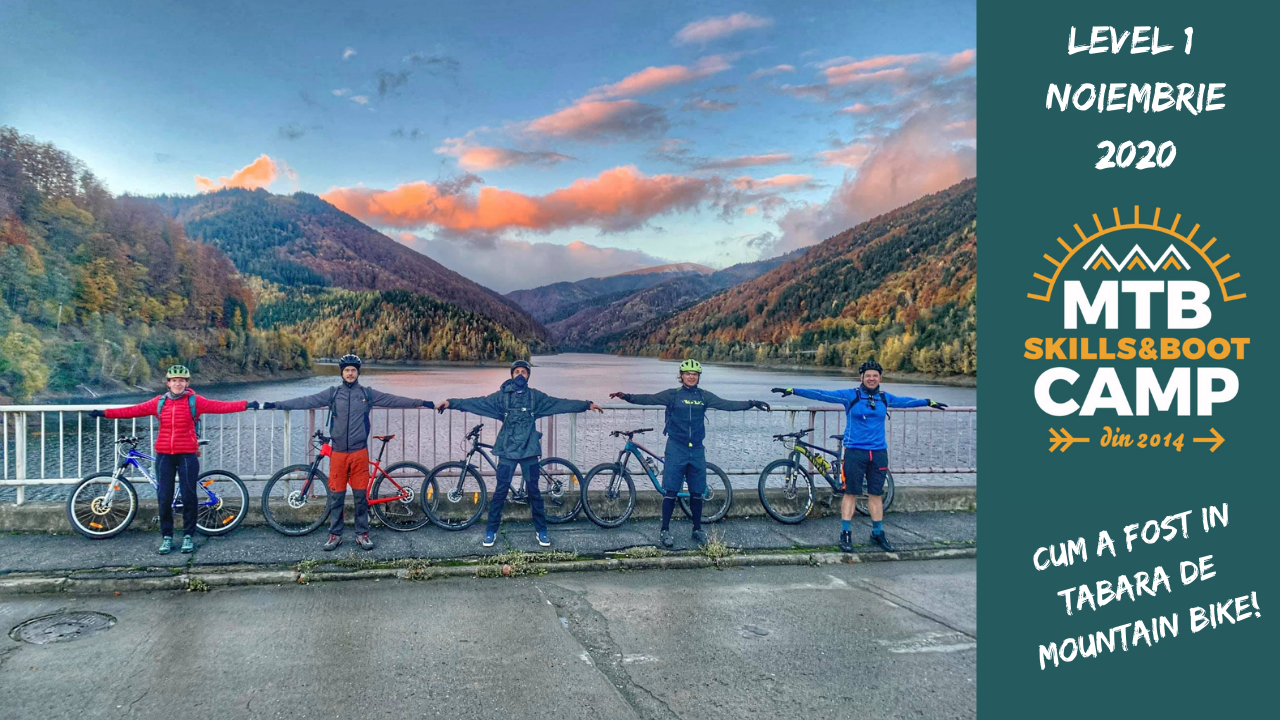 A fost MTB Skills and Boot Camp Level 1, o tabara in care am infruntat si ploie si frig, dar am fost pana la urma recompensati cu peisaje spectaculoase, din doua anotimpuri. Iezerul ne-a supravegheat maiestuos, imbracat in mantie alba de zapada, in timp ce padurea exploda in culori aprinse.
Treaba a mers bine si avem cursanti care au luat-o serios in directia executarii de manual si bunny-hop, iar cararile de pe Ciocanu au devenit mai accesibile pentru toti!
Tabara de biciclete pe care o tinem inca din 2014 la Campulung Muscel … aici …
Urmeaza noutati pentru riderii mici si calendarul pentru 2021. Ramai cu noi!
---