CUM A FOST IN TABARA DE MOUNTAIN BIKE MTB Skills and Boot CAMP LEVEL 2 AUGUST 2020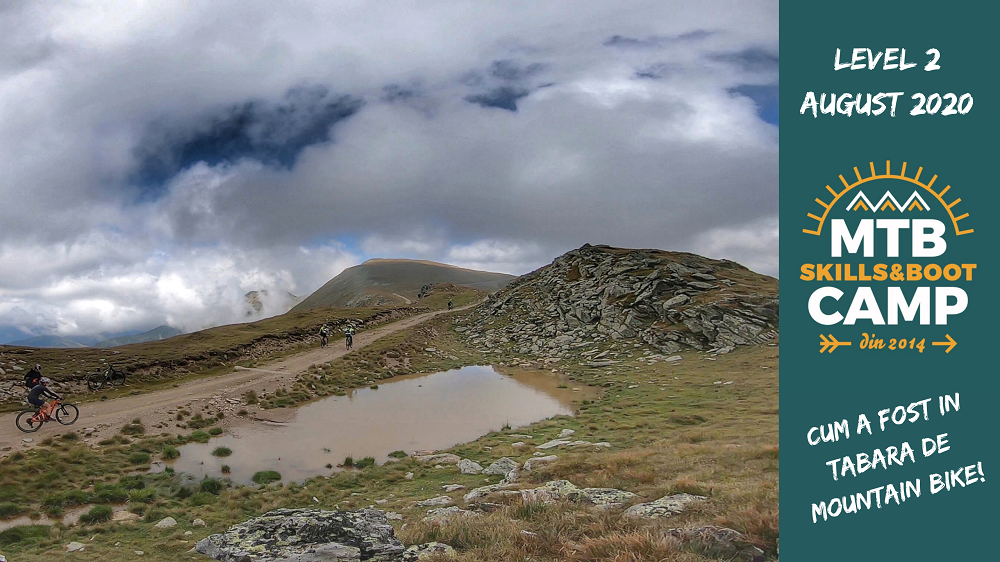 Prima zi la MTB Skills and Boot CAMP Level 2: 40 de km cu 1.200 m diferenta de nivel, un push bike agresiv care ne-a dus pe o sa frumoasa, la peste 1.500 metri altitudine si niste ultimi kilometri reusiti la lumina lanternelor, intr-un grup bine organizat.
A doua zi vremea capricioasa ne-a determinat sa ne retragem strategic pe Ciocanu, unde am dat nu mai putin de patru coborari, alaturi de Andrei Diaconu, locul III la hobby, in Campionatul National de Enduro. Am urcat peste 1.000 de metri diferenta de nivel la pedale, dupa un seminar de nutritie cu Nutriționist Sportiv – Roxana Sandu-Radu.
Ultima zi am incheiat cu o tura ca in povesti, deloc usoara, o ascensiune pe Iezerul Mic, la 2.350 de metri altitudine, urmata de o coborare pe masura, cu temperaturi de 8 grade Celsius, vanturi ca pe mare si peisaje ameritoare. Felicitari Andreea, prima fata de la Level 2 dar si baietilor ati fost tari! Urmatoarea tabara de mtb va fi de Level 1, intre 11-13 septembrie. Detalii … aici … si inscrieri la coach@marcsandu.ro
---